Our Events Hub is the best place to keep up to date with all of the latest goings on at Secarma. This is your one stop shop for all of our upcoming events, webinars, and training sessions.
We're all about in-person events and you can often find us at conferences, talks, and seminars, both as guest speakers and enthusiastic attendees. Secarma has had a presence at TeissEvents, The Future of Cybersecurity, NewStatesman and many more. We're excited to get back out there once government guidelines allow, and we have some exciting things planned for 2021.
For the time being, our global team members are working remotely, and we're continuing to interact with the cybersecurity community online. Keep an eye on our LinkedIn and Twitter accounts to see where our experts are popping up.
We'll also be updating this page regularly, so be sure to check back for new event announcements. We look forward to seeing you at one of our upcoming events!
---
Training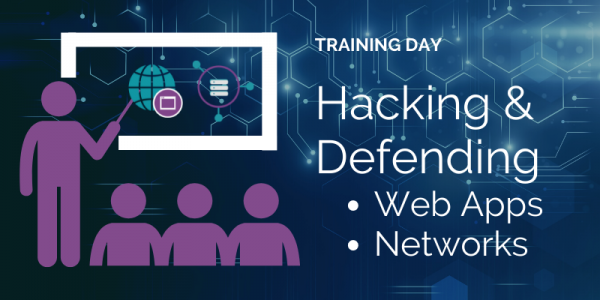 The cybersecurity experts at Secarma are excited to launch a brand new selection of offensive security training days – for both businesses and individuals.
Our Hacking & Defending Web Apps course is designed to teach web application developers the tools and techniques we use when targeting web apps during real world penetration tests.
Keep an eye on our Eventbrite for new training sessions to be announced.
---
UnLocked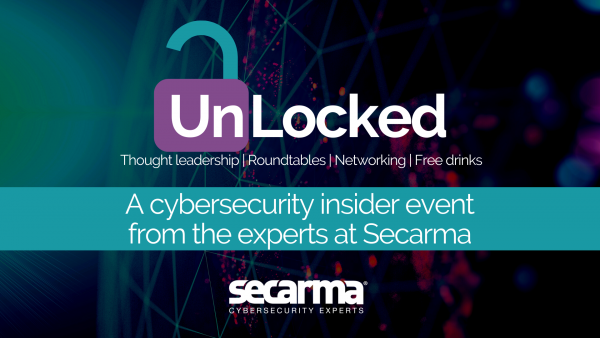 UnLocked will be returning in 2022. Join the experts at Secarma for cybersecurity talks, discussions, and networking – plus free food + drink.
We'll also be exhibiting at a number of cybersecurity events in 2022, to be announced nearer the time.
For more updates on our events, check out our EventBrite page.
---
Hacked Off Podcast
Latest Episode:105. Rob Demain: SOCs and SMEs
Past Episodes: listen to previous Hacked Off podcasts here.
---
Webinars
New webinars are coming soon!
---
For information about webinars, conventions, and other cybersecurity-related get togethers that we've hosted or attended in the past, head over to the Past Events section of our site where you can find our event archive.
Looking to partner with us on an event? Contact us here.